#1 Rated Wedding Videography Team in California on WeddingWire & The Knot.
Hey! Hi! Howdy! I prefer "howdy". It's fun. It's friendly. It's welcoming.
My name's Sway and I'm the founder of The Uncommon Weddings. We like to do things a little differently here. We're more fun, more friendly, and more welcoming than our competitors.
I have a passion for making people feel like a million bucks. I've always been a big gift giver, a surpriser, and drawn to give my friends and family more than they could ask for. I founded The Uncommon Weddings on these same principles.
We do things other vendors don't. We go above and beyond with our customer care. We feel the NEED to be your favorite vendor. Why? Well, because you deserve it 🙂
This mindset goes into everything we do – and it goes WAY beyond making videos you'll cherish foreva'.
Check Availability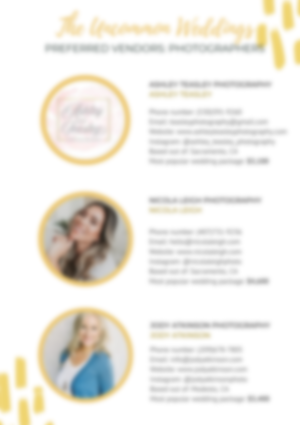 Download Now
Preferred Vendors List For Photography
Download Now
Preferred Vendors List For Photography