#1 Rated Candid Moment-Capturing, Unobtrusive, Easy-to-Work-with Videographers in Northern California.
We're not in the business of making over-the-top, over-produced, and over-edited movie trailers. Couples hire us because they appreciate our simplistic approach to wedding filmmaking. We like to keep things natural, candid, and relaxed.
(Hello, it's me, Sway – Founder and "Director of Dreams") I've always had a passion for making people feel like a million bucks. I've always been a gift giver and a surpriser. It excites me to give my friends and family more than they could ask for – and I founded The Uncommon Weddings on this same principle.
This mindset goes into everything we do – and it goes WAY beyond making videos you'll cherish forevaaaaa'.
Check Availability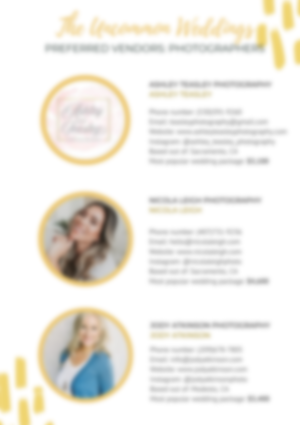 Download Now
Preferred Vendors List For Photography
Download Now
Preferred Vendors List For Photography